Soviet Flight Protective Goggles
Description
Protective goggles with direct ventilation ZP1 PATRIOT were used in wartime by pilots and tankers.
    Purpose: Eye protection
    Color: transparent
    Material: Mineral toughened glass (U)
    Protection: From mechanical influences
Protective properties
• Glasses with oversized mineral toughened glasses in a rigid metal glass holder with effective ventilation of the pod space, a soft rubber shutter, covered with a resistant and hygienic fabric and an adjustable headband.
• Protection against solid particles with kinetic energy of at least 0.6 J.
• Weight - no more than 95 g.
• The optimal combination of materials used and high performance properties provide maximum comfort in harsh industrial conditions associated with high temperature conditions, with a high amount of abrasive, oils, fats and other pollutants.
• Safety glasses are highly scratch and abrasion resistant.
Reviews
Unfortunately there are no reviews yet, you can be the first.
Related products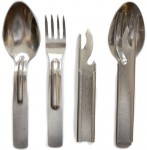 Russian Soviet NK-1 Military Army Camping Cutlery Set

€ 9.99
Out of Stock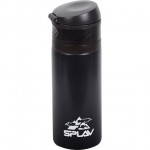 Splav Thermo Flask SV-400 Vacuum Stailnless Steel Thermos Bottle

€ 27.41
Out of Stock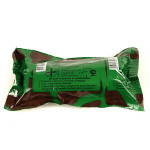 Russian Military First Aid Kit

€ 3.99