Soviet Navy Admiral Uniform Hat
Price: €

69.69

Quantity:
Badge:

Size:

Description
This is a new-made high quality replica of a Soviet admiral uniform peaked hat. Hand made. Bullion wire hand embroidery. Made by professional military uniform visor hat maker.
Current Russian admiral uniform hat badge can be put instead of Soviet.
Reviews
Unfortunately there are no reviews yet, you can be the first.
Related products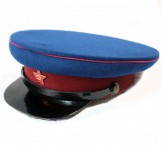 Soviet NKVD Officers Uniform Peaked Hat
€ 39.95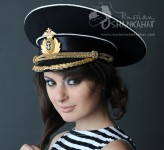 Navy Officer Unifrom Peaked Hat
€ 34.95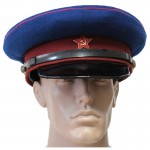 Soviet NKVD Officers WW2 Visor Hat
€ 39.95