Soviet Russian Army Military Sergeant Map Documents Bag Tarpaulin
Description
The bag is a tarpaulin sergeant old-style.
The bag (tablet) has two compartments. The valve on the top has a reliable metal fastener, the inside pocket is fastened with a button. The front of the tablet is made of kirsa. Side of the leather.
Dimensions: width 19 cm, length 25 cm. A tarpaulin strap is designed for wearing on the shoulder.
Produced in Soviet Union about 1963 y.
Reviews
Unfortunately there are no reviews yet, you can be the first.
Related products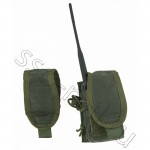 SSO MOLLE Radio Pouch PRS-3
€ 14.99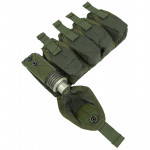 SSO VOG 5 Molle Pouch
€ 22.95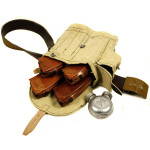 AK-47 Mag Pouch 4 Cell Bag
€ 9.99