Sniper Viper Hood EMR
Description
The cape is shaped like a hood with shoulders and sleeves. This type of capes is also known under the name Viper Hood.
The same cape used character Kapkan in videogame Rainbow Six Siege.
Made from blended fabric Rip-Stop.
Features:
- On the sleeves and hood stitched straps for fastening masking leafs.
- On the sides of the hood are mesh inserts to improve hearing and ventilation.
- The front cover is fastened with Duraflex fastex.
- Adjustment system with tension cords.
- One size fits all.
- Fits over most tactical helmets.
Made in Russia. High quality. Recommended for airsofters and cosplayers.
Reviews
Unfortunately there are no reviews yet, you can be the first.
Related products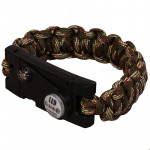 Tactical Bracelet Compass Led Light

€ 9.99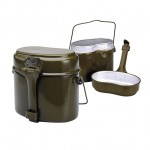 Russian Soviet Army Mess Kit Food Kettle Travel Pot

€ 9.95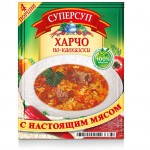 Russian Dried Soup Harcho Caucasian

€ 1.25