Soviet Veschmeshok Backpack 1958
Description
Genuine Soviet army surplus backpack.
WW2 type canvas rucksack, called Veschmeshok or Sidor. 40 x 60 cm.
This one is the oldest type we have in stock. The most simple - without any pockets or tag window. Dated 1958.
Came from Russian military warehouse.
Reviews
Unfortunately there are no reviews yet, you can be the first.
Related products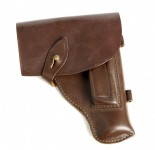 Makarov Pistol PM Gun Brown Leather Holster 1968 Soviet Surplus

€ 18.50
Out of Stock
2 AK Mags Pouch SPOSN SSO Original

€ 19.95
Out of Stock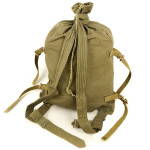 Soviet Veschmeshok Backpack 1958

€ 14.99
Out of Stock