6B15 Vest Plate Carrier
Description
6B5-15 Russian Bulletproof Armor Vest Empty Without Plates
Original Russian FSB CSN Team Alpha special forces bulletproof armor vest 6B5-15 (6Б5-15) without plates.
Awesome for airsoft. One of the most popular plate carrier. You can place plastic plates or any other armor plates instead.
This type of armor vest provides maximum protection of 6B5 series vests. It was used in Chechen wars and during Constitutional crysis (1993 Russia White House assault)
by russian FSB CSN (Special Operations Center) team Alpha.
Made in Russia.
Reviews
Unfortunately there are no reviews yet, you can be the first.
Related products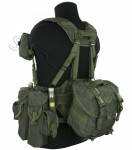 SSO Smersh RPK Tactical Vest

€ 94.99
Out of Stock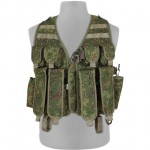 Assault Vest Tarzan M32 Replica EMR

€ 64.99
Out of Stock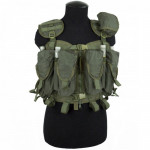 SSO Alpha Tactical Vest Chest Rig

€ 99.50
Out of Stock