Ballistic Goggles Safety Protective Glasses 6B50 Ratnik
Description
Ballistic Safety goggles 6B50 are included in the set of combat equipment 6B52 Ratnik.
The developer and manufacturer - JSC NPP CLASS.
Designed to protect eyes and part of the serviceman's face from shell fragments, mines, grenades, drops of chemically aggressive liquids and oils, coarsely dispersed aerosols, heat factors, atmospheric agents and mechanical damages during all types of combat operations and during daily activities .
Protective goggles can be used in conjunction with protective helmets.
Specifications:
Significantly increased anti-fragmentation resistance - V50% ≥350 ÷ 380 m / s (at least 10 hits with a steel ball with a diameter of 6.35 mm);
Lens glasses up to 6.5 mm thick is made of optically pure polycarbonate and has the first optical class in accordance with GOST 12.4.230.1-2007 (EN 166), which provides the possibility of wearing glasses without time limit and excellent panoramic view without distortion;
Lens has a high shockproof durability;
On the lens of the glasses, a high-strength protective coating against scratches and an anti-mist coating is applied;
Open porous polyurethane foam has a high mechanical strength, comfortably allows you to adapt glasses to any type of face, protects the skin and eyes from dust, collects moisture from the face, provides ventilation of the bumper space.
Retains the protective properties at an ambient temperature from minus 40 ° C to plus 50 ° C.
The kit includes:
- protective glasses;
- cover with molle mounts;
- a microfiber napkin;
- instructions for care of goggles.
Reviews
Unfortunately there are no reviews yet, you can be the first.
Related products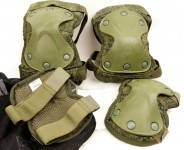 New Original Ratnik Knee and Elbow Protection Pads Set 6B51

€ 79.95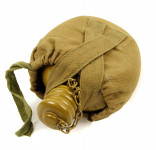 Soviet Army Flask

€ 12.96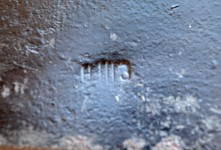 Soviet MPL-50 Small Infantry Shovel Sapper Spade Entrenching Tool WW2 1944

€ 44.95