Russian Military Anti Mosquito Suit
Price: €

79.95

Quantity:
Size:

Description
Russian Anti Mosquito Ticks Insects BDU Suit Face Mesh.
A great suit for any outdoor activities with improved protection from insects!
Anorak jacket with 2 chest zippered pockets and kangaroo pocket, adjustable hood, the hood has the face mesh with zipper that can be folded and snapped on chest, long elastic knit cuffs on sleeves pants with an elastic band (no buttons or zipper), adjustable jacket bottom, 8 traps for ticks.
Features of the model:
- bottom of the jacket with a tightening
- sleeves with elastic ribbed cuffs.
- an elastic band on a belt and a bottom of trousers
- functional volumetric pockets with flaps on trousers
- bottom of trousers with elastic
- complete protection against ticks, insects.
Reviews
Unfortunately there are no reviews yet, you can be the first.
Related products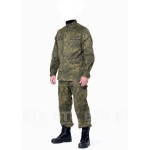 Russian Army VKBO Uniform Suit
€ 64.99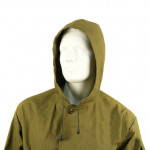 Gorka 1 Uniform
€ 49.50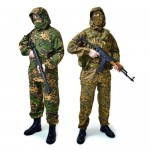 Bars Ratnik Uniform Suit Partizan
€ 89.95