Russian Soviet Officer Leather Shoulder Map Documents Bag
Description
Russian Officer Leather Shoulder Documents Bag. Authentic Soviet Army Officer Field Portfolio Leather Bag Brown planshet (tablet).
New, never used! Perfect Condition! Came from a military warehouse. Original Soviet army surplus. Made in 1980-1990 in USSR. Has many compartments for pens, rulers, documents. Has shoulder strap. Durable, reliable, convenient. High soviet quality! Thick leather. 220 x 300 x 50 mm / 8.5 x 12 x 1.6 inch. Excellent IPAD / Tablet case.
Reviews
Unfortunately there are no reviews yet, you can be the first.
Related products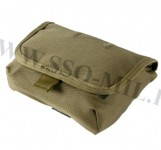 Molle Belt Pouch for Medical Individual Bandage / Tourniqet
€ 9.95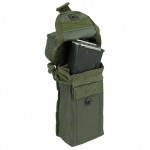 SSO AK-74 2 Mags Molle Pouch
€ 14.99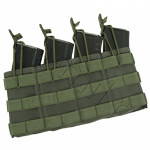 SSO AK4 Mags Molle Pouch
€ 19.99