Special Forces Shadow T-Shirt
Price: €

9.99

Quantity:
Size:

Description
Russian Spetsnaz Urban Camo T-Shirt Shadow (or also called Blue Tiger) Pattern. A classic military Urban camo t-shirt. This tactical T-shirt is perfect for the military, hunters, military style lovers, airsoft players, fishermen and all who play sports and lead an active lifestyle. Suitable for any time of the year. 100% cotton.
T-shirt is pleasant to the body, has improved hygienic characteristics.
Suitable for everyday wear as well as for war or sports.
Good in the heat. Used by Russian spetsnaz during tactical operations in city.
Reviews
Unfortunately there are no reviews yet, you can be the first.
Related products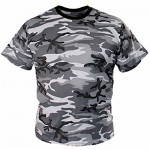 Military T-shirt Urban Camo
€ 9.99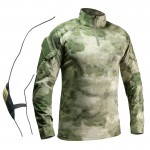 Bars Tactical Combat T-Shirt ATACS
€ 39.95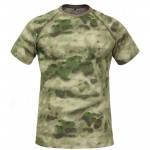 Bars Gorka T-Shirt Atacs
€ 9.99