Russian Army VKBO Uniform Suit
Price: €

64.99

Quantity:
Size:

Camo cap:

Description
VKBO Russian Digital Flora Camo BDU Suit EMR
Current official Russian military uniform. Ripstop fabric 65% cotton, 35% polyester.
- Ergonomic cut
- The special weave fabrics with the effect of mechanical stretch provides freedom of movement
- Mosquito repelling treatment
- Increased durability and resistance to tearing
- Reinforcement lining in the elbow, knee and seat area
- Velcro fasteners
Reviews
Unfortunately there are no reviews yet, you can be the first.
Related products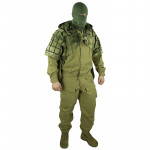 Sniper Viper Hood Ghost
€ 94.99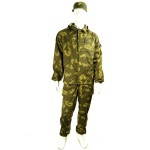 Gorka 1 Mountain BDU Suit Beryozka
€ 64.99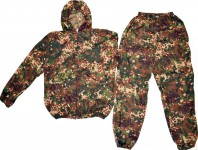 Waterproof Suit Izlom
€ 44.99