Summer Tactical Boots Cordura
Price: €

64.99

Quantity:
Size:

Description
Lightweight boots, recommended to wear in the summer time. Made in combination of natural leather chrome tanned with inserts on the tibia of high-strength fabric "Cordura". Zip closure add extra comfort, plus a light weight. Popular in all military structures, as well as fishing, hunting, and other outdoor activities.
Material of top: Genuine leather + High-strength nylon fabric Cordura 1000D
Lining material: Without lining
Outsole material: Rubber of increased wear resistance, oil and petrol resistant (± 50 С)
Color: Black
Clasp: String + Zip
Toe and back: Reinforced from thermoplastic material
Sole attachment method: Glue stitch
Height: 23 cm
Weight: 520 gr
Made in Dagestan, Russia. High quality. Sizes available.
Reviews
Related products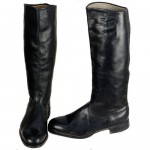 Soviet High Leather Boots
€ 49.99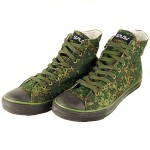 Russian Digital Flora Camo Sneakers Trainers
€ 34.99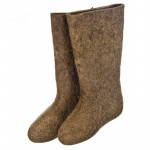 Russian Valenki
€ 29.99