PMG Gas Mask Full Kit
Price: €

29.95

Quantity:
hose:

Description
Genuine Soviet Gas Mask - PMG
PMG mask has speech diaphragm on the front and an exhale valve on the bottom. It is possible to use optics with it and it also, has a fastener on a neck to prevent slipping.
Back strap can be adjusted.
This complete kit includes:
- Mask
- New filter,
- Canvas cary bag with straps,
- Antifogging film,
- Cloth cover for filter
New unused military surplus.
Russian gas mask sizes:
0 - very small or children size
1 - small
2 - medium
3 - large
4 - extra large
Reviews
Unfortunately there are no reviews yet, you can be the first.
Related products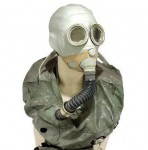 IP-5 Soviet Military Gas Mask

€ 34.99
Out of Stock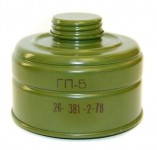 Gas Mask Filter GP-5

€ 7.99
Out of Stock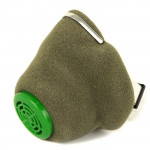 U-2K Respirator

€ 4.99
Out of Stock